(pls scroll down for English)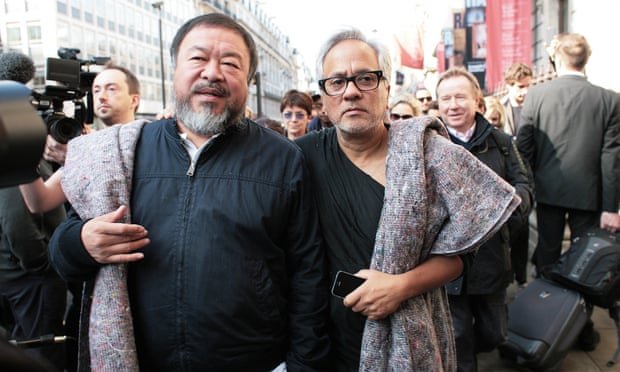 Elérkeztünk arra a pontra, hogy már a művészeti világ nagyjai is komoly erőfeszítéseket tesznek a jelen migrációs helyzet hatékony átgondolása érdekében. A már-már művész ikonoknak mondható kínai születésű Ai Weiwei és az indiai Anish Kapoor Londonban indult egy szimbolikus sétára felhívva a figyelmet a szír migránsok által megtett út és az őket váró jövő kihívásaira/ We have reached the stage when the iconic artists of the art world are also making considerable effort for the effective reconsideration of the migration crisis we are undergoing today. Two giants of the art world, Chinese born Ai Weiwei and Indian born Anish Kapoor have gone on a symbolic march for Syrian refugees in London:
http://edition.cnn.com/2015/09/17/world/ai-weiwei-anish-kapoor-march-for-refugees/index.html
Ugyan Ai Weiwei munkássága nem a migráció témakörét veszi alapul, mégis a művész a jelenséget egy új hibriditás megszületésének alappilléreként értelemzi/ Although the work of Ai Weiwei is not centred around migration, he understands the phenomenon as a chance for the birth of new hybridity.
http://www.theguardian.com/cities/video/2015/sep/08/ai-weiwei-beijing-prison-freedom-of-speech
Ai maga is folyamatos célpontja a kínai kormány hegemóniájának és brutalitásának. 2011-es bebörtönzése alatt Anish Kapoor egy videoklippel tiltakozott/ Ai is a constant target of Chinese hegemony and governmental brutality. During his imprisonment in 2011 Kapoor protested with a music video:
Ai Wewei munkásságáról bővebben itt/ A selection of works by Ai Weiwei:
https://www.artsy.net/artist/ai-weiwei